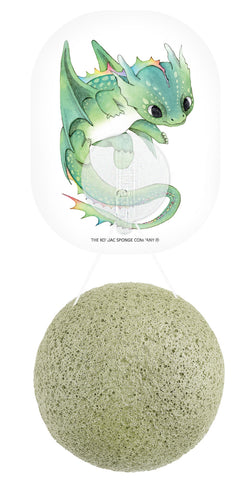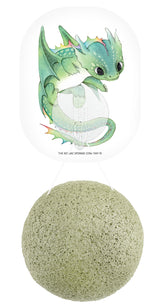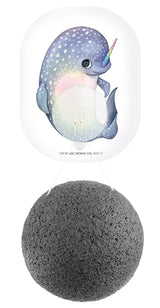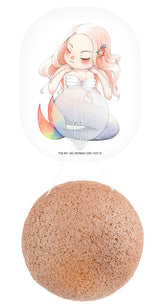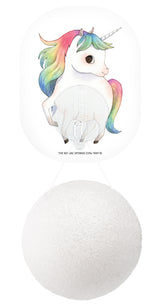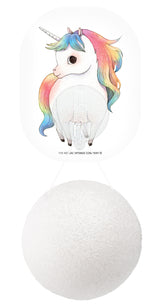 Perfect for hanging up your facial sponge to dry and maintaining it. 
These multi-purpose hooks already come with our Mythical sponge sets, but if you're too impatient to wait until you've collected them all, you can now buy them separately!
The ideal accessory for your sponge - removable suction silicon sponge hook available in each of our Mythical creature designs. The hook is removable and reusable and won't leave sticky marks on any non-porous surface.
Pictures for illustration only, this listing is for one sponge hook, sponge not included.
Before use, rinse and hydrate your Konjac Sponge in warm water. Squeeze out any excess water and gently cleanse skin. It is not necessary to use cleansing products, but a small amount can be added to your Konjac Sponge if desired. If a cleanser is added, the sponge will help the product work harder and go further.
After use, always rinse your sponge well and allow to dry in an airy place. Be careful not to wring it out as this may damage the delicate plant fibres, just squeeze between your flattened hands. You can also pop your clean sponge in the fridge to keep it fresh and cool, which helps it last even longer. Alternatively, your sponge is happy to be aired on a radiator or heated towel rail. It will shrink and harden when it dries out, this is perfectly natural, simply allow it to absorb water and rehydrate before using again. Never use the sponge when dry. The better care of the sponge, the longer it will last. Never leave the sponge in the shower or in a pool of water. Your Konjac Sponge is a 100% natural vegetable product and should last 1 to 3 months. Once it starts to look tired or breaks down, replace it. Our Konjac Sponges can be safely composted or used in the garden to help water your plants by holding moisture. Never leave a child unattended with a sponge.